FOOTNOTES! A BFF Blog!
It's hard to believe that it's the first day of school!
Where did the summer go?
One of the best parts of the end of summer, maybe the only part, lol, has to be our Back to School party. It is 1 of the only 2 times a year that we get many of our students together for a fun, non-school activity (our holiday party is the other time).
We always try to plan a fun event for the kids, and this year it was a Mexican Fiesta! We held it at Palm Beach State College, since we just can't miss an opportunity to get our kids on a school campus for a positive experience. The President of the school, Ava Parker, gave the opening remarks and taught the kids the Panther Roar! She was followed by Dean Van Williams who made the kids feel very welcome. It really seemed to make the kids feel special.
We set up a "market" with stations of toiletries, clothing, books, etc.; all the things we have been collecting (and you have been donating). The kids got a chance to "shop" and choose the things they wanted. This year we did something really special, to spotlight the importance of reading. Local author Debbie Reed Fischer was there signing copies of her book This is Not the Abby Show for each student. It was a great experience for them!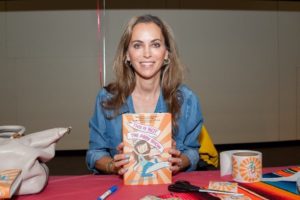 The kids made their own tacos, and had specially decorated cupcakes thanks to our very own Mandy Bennett and Karen Meyer. (interesting BFF footnote, we have 4 different Karen's working for us!) Another treat was Hoffman's chocolates courtesy of our BFF Gloria Hosh. Delish!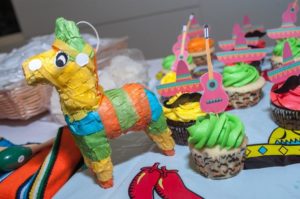 We always have a professional photographer take picture of our kids. Then we print them, frame them, and give it to the kids as a memory. One things about kids in foster care, they have very few, if any, pictures of themselves. Thanks to Crystal Lynn Fielding with Photography By Crystal Inc.for donating her time and amazing expertise every summer for our kids!
We handed our certificates of participation for our summer book club participants, gave out school supplies, and so much more. One of the most amazing moments of the party was when we got all our college together for a picture. We knew the number, but the impact of seeing them all together was incredible. Foster care is saddled with a 3% college graduation rate. That may apply to everyone else, but not BFF students!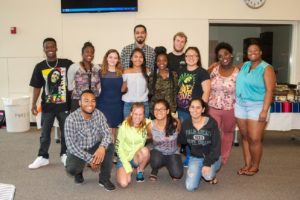 Our whole team was there and it was obvious how important they are to the kids. We don't often get to see our kids out of school, so this is a treat for us. It was a wonderful day!