It's time for our Greater Boca Raton Chamber of Commerce Festival Days annual event:
BATTLE of the BARTENDERS!
Please join us for this very popular event on
Friday, August 17, 2018
5:30-7:30PM
Boca Raton Marriott at Boca Center
Only $25* for 2 drinks, appetizers, and lots of fun! Enjoy  music by Mike Sipe Entertainment.
Help your favorite bartending team win the Battle by attending the event and tipping them generously!
Dan Davidowitz & Alex Eremia
Samantha Vassallo & Heather Shaw
Catt Catrett & RJ Krautman
Lisa Steiner & Maxine Schwartz
Yvette Drucker & Karli Vazquez-Mendez
Frank Feiler & Ingrid Fulmer
Troy McLellan & Chuck Stout
A special thank you to sponsors: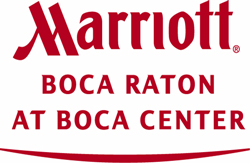 *$25 preregistration fee up until August 16th; $30 at the door.