Frank Barbieri: Champion of Children
Read the wonderful article about Frank Barbieri's commitment to helping children!
Woman Volunteer of the Year 2016!
CLICK HERE for pictures of the Junior League Women Volunteer of the Year luncheon. Our nominee, Laura McCutcheon, is a champion for children and a wonderful volunteer and supporter of Best Foot Forward. We are honored to call her our BFF, and proud to nominate her this year.
Festival Days 2015 Boca/Delray Lifestyle Magazine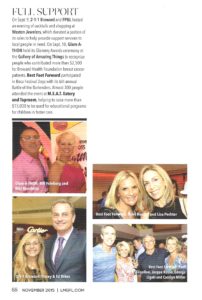 Festival Days 2015 Boca Magazine
Festival Days 2015 Boca Mag Nov 2015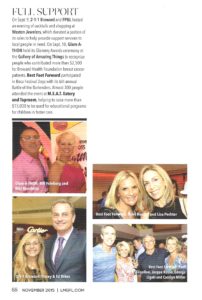 Archives by Month:
Archives by Subject:
Archives by Year: