THANK YOU to all who made this event such a huge success!
Please click here for pictures of the event!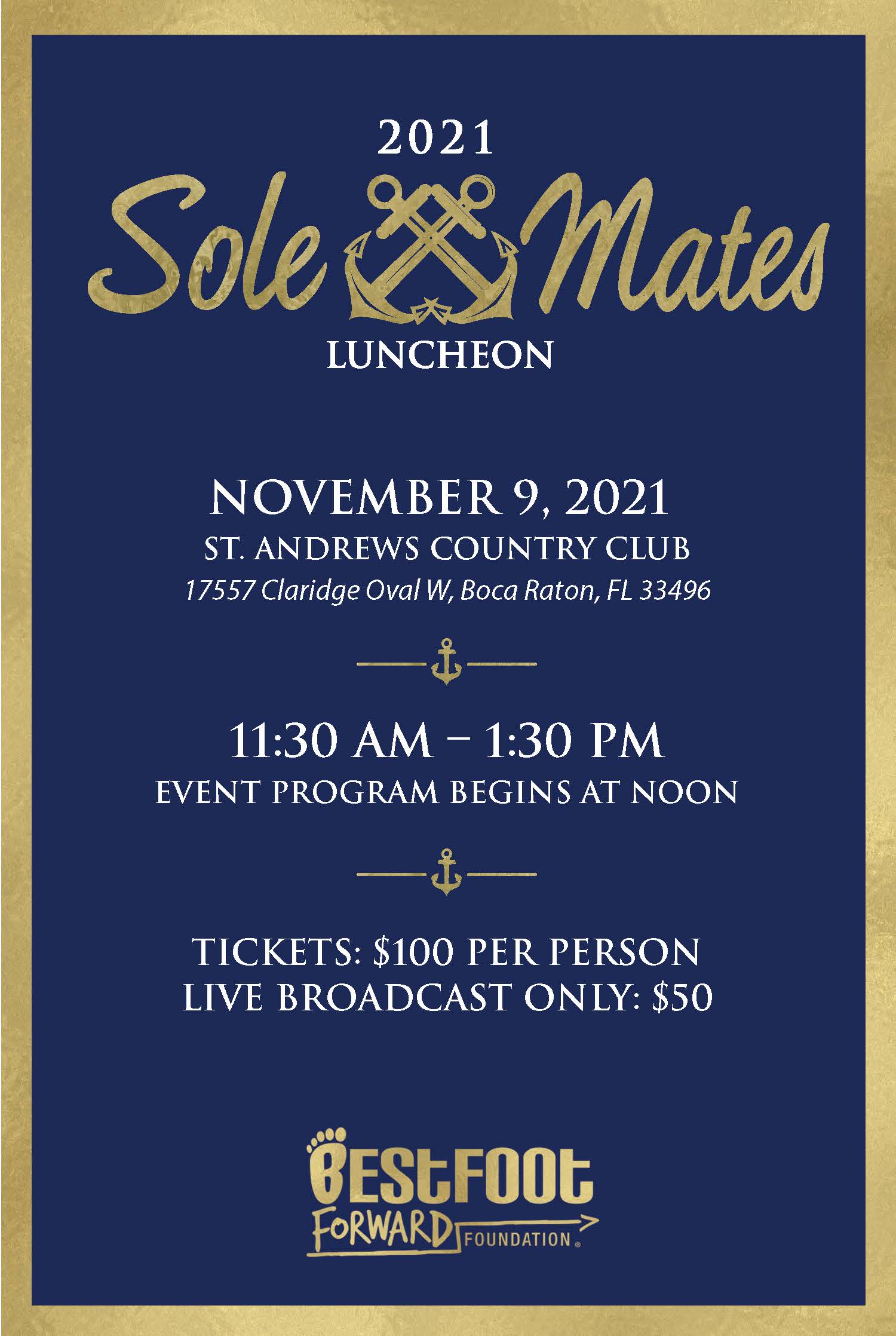 Please join us for our 3rd Annual Sole Mates Luncheon
Click here to purchase tickets!
If you cannot attend but would like to make a donation,
please visit

bestfoot.org/donation

or call 561-470-8300.

Anchor Award Recipient
Barbara C. Gutin
The Anchor Award is presented annually to recognize an individual for his/her distinguished work,
tireless dedication and extraordinary contributions to foster care children in the Best Foot Forward program.
Click here to read Barbara's biography
Student Guest Speaker
Mary Brown
Florida International University Graduate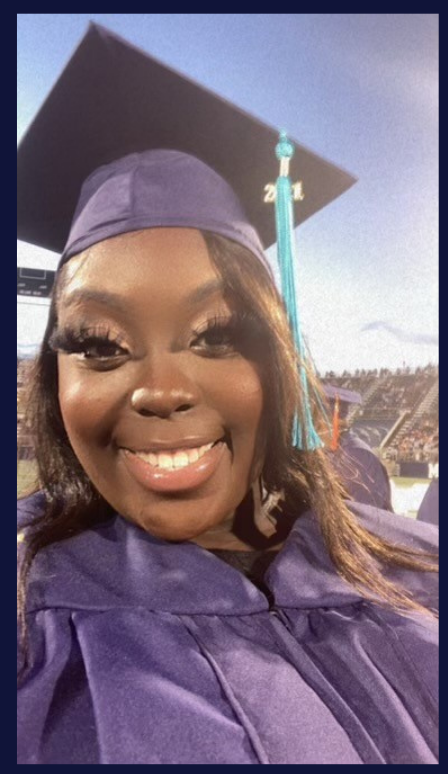 Mary has been in our program since 2014 and has overcome many obstacles to achieve tremendous success!

Children in foster care face unimaginable challenges in life with dismal outcomes,
but your support can change that!
100% of the proceeds raised from this event will benefit Best Foot Forward's innovative and life-changing programs.
Children in foster care desperately need the one-on-one educational support we provide, but they also need so much more! Essentials like birthday celebrations, field trip money, senior year activities, groceries, and college summer housing are often overlooked, but are extremely important.
To truly help our students put their "best foot forward" and help them become successful, independent, contributing members of our community, we need your support.
That is the essence of the Sole Mates Luncheon!

EXCITING RAFFLE PRIZES WILL BE AVAILABLE SOON!
Shoes for 6 months from Saks Fifth Avenue Boca Raton valued at $4,500
And so much more!

WE THANK OUR WONDERFUL SPONSORS TO DATE:
Admiral Sponsor
Boca Raton Regional Hospital Foundation
Captain Sponsors
AT&T
AvalonBay Communities
Mary and Bill Donnell
Leland and Jeannine Morris
Joan E. Schwartz and Bruce Rubinger
Ashwin and Mari Vasan
Anchor Sponsors
CBIZ
Margi and Kurtiss Cross
Innovative Telecom Solutions
Barbara Sommers
TBS Law, P.A.
EXCLUSIVE UNDERWRITERS
Audio/Visual Sponsor
Polen Capital
Valet Sponsor
JM Family Enterprises
Photography Sponsor
Sachs Sax Caplan, P.L.
IN KIND SPONSORS
Design Sponsor
Dawn of Designs
Promotional Sponsor
Oceans 234
Video Sponsor
Plum Productions Corporate Video Services
Raffle Sponsor
Boca Raton Regional Hospital Foundation
Saks Fifth Avenue Boca Raton
Media Sponsor
Spotlight Magazine
If you are interested in becoming an event sponsor,
please click here for more information or contact Donna at dbiase@bestfoot.org.

A SPECIAL THANK YOU TO OUR COMMITTEE MEMBERS:
Event Committee
Meryll Bangsil
Rita Barbieri
Lori Bargas
Lorraine Cross
Sharon Deren
Anita Detert
Carol Dunne
Missy Eddinger
Tracie Ingerman
Evelyn Jorgensen
Christine Roberts-Kelly
Lydia Kissel
Anita Kreilein
Suzanne LaCaria
Patti Lashley
Laura McCutcheon
Jeannine Morris
Lisa Orlando
Joan E. Schwartz
Alyssa Stout
Marissa Tiongson
Gigi Tylander
Steve Vitasek
Host Committee
Michelle Adams
Rita Barbieri
Lori Bargas
Melanie De Vito
Sharon Deren
Anita Detert
Ellen Glantz-Tucker
Christina Karas
Anita Kreilein
Laura McCutcheon
Jeannine Morris
Lisa Orlando
Palm Beach State College – Provost Table
Rotary Club of Boca Raton Sunrise
Sandy Sheehy
Gigi Tylander