Society Scene 8/8/17 Battle of the Bartenders
Front page of Sun Sentinel Society Scene for the Battle of the Bartenders on 8/25/17:
CLICK HERE for the article.
Newsletter May 2017
Read all about the latest information and news from Best Foot Forward in our May newsletter.
Frank Barbieri: Champion of Children
Read the wonderful article about Frank Barbieri's commitment to helping children!
Sun Sentinel about the 2017 BASH!
Read the Sun Sentinel article here.
Newsletter March 2017
Click here to read the March 2017 newsletter.
Holiday Newsletter 2016
Cristino Event Kick Off Boca Magazine
Kickoff. Boca Magazine. Nov 2015
Comm. Fdn.Award Luncheon Boca Observer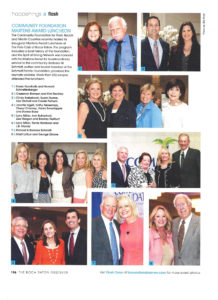 Donna's Home Town Dish Boca Magazine
Festival Days 2015 Boca/Delray Lifestyle Magazine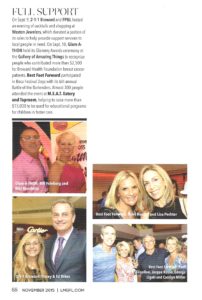 Archives by Month:
Archives by Subject:
Archives by Year: